Botteroski Megastore Borgo2000
The newest addition, the Bottero Ski Megastore in Borgo San Dalmazzo is located within the Borgo2000 Shopping Center and covers
more than 1,600 square meters
This store offers a wide assortment of products from the best brands of technical and sports clothing and equipment, with a focus on the world of ski mountaineering and cycling.
In fact, here you can rent bicycles of all kinds and have at your disposal an efficient workshop for the maintenance of your electric or muscle bike, as well as a state-of-the-art ski and snowboard workshop that takes care of maintenance, preparation and repair work.
An all-around service that takes care of your sports experience from purchase to putting it down!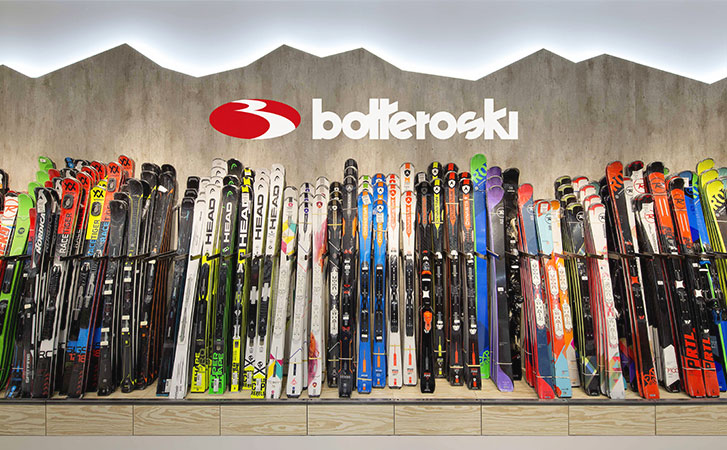 Opening hours
Open daily
Mon-Sun: 9:30-13:00/15:00-19:30
Sat: 9:00-13:00/15:00-19:30
Contact information
Via Cuneo, 80 - Zona Borgomercato - Borgo S. Dalmazzo (CN)
Tel. 0171.260114
Email: cuneo@botteroski.com