Founded in 1946, Botteroski is the benchmark for fashion and winter sports.
Sports and technology in a wide range of equipment with our brand: skis, snowboards, boots, helmets, protection, clothing, footwear, accessories...
Not surprisingly, we are the professionals of the ski world.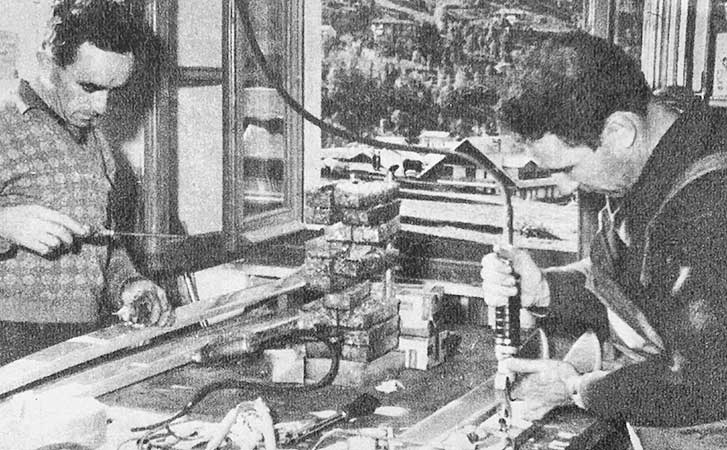 OUR History begins in 1946
When the Botter Brothers opened their first rental shack, producing wooden skis.
Bottero Ski was founded in 1946 in a small village in the Alps with the production of luxury skis, hand-made and made in Italy.
Bottero Ski's goal still remains the same, creating exclusive, handcrafted, beautifully design skis that combine high technology with a solid wood core.
Any ski can be customized, not only in design but also in core, to create your own unique and high-value piece of art.
Landmark for fashion and winter sports since 1946
with extensive experience on winter and summer equipment
Workshops dedicated to equipment, rental and testing
with exclusive collections, even for racing
Three stores, one outlet and a network of temporary outlets in the mountains and at the seaside
dedicated to fashion and technical, to find your style on and off the runway
Learn where to find us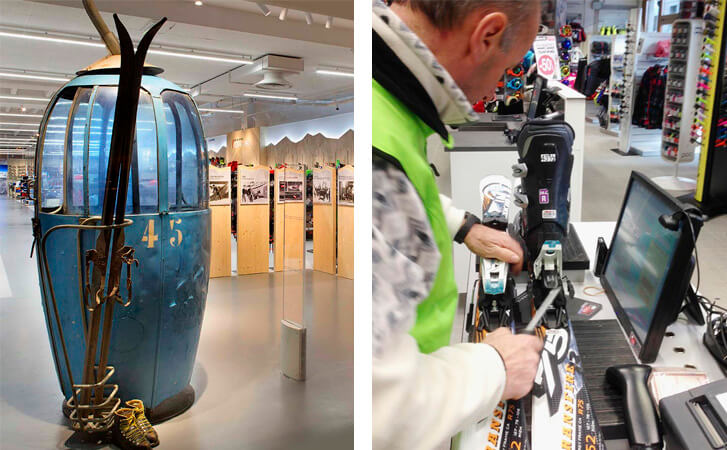 Workshops dedicated to your equipment, rental and testing; state-of-the-art machinery; and, above all, the vast experience that makes Botteroski the name for ski professionals: a close-knit team that puts decades of passion and experience at your service to meet all demands from novice to champion.
TREND LeaderS WITH FASHION SHOWS IN Portofino, Alassio, Vernante and Montecarlo
with previews of our collections (Botteroski, Canotteri Portofino...) and the main news of the most prestigious brands. Because your style tells a story...
BotteroSki participates in several events, among which are:
La Via del Sale, MTB grand fondo (45km, 1950m elevation gain) with over 800 participants.
Cro Trail, the new Cro-Magnon Trail, a race from the Italian snowspeaks to the Mediterranean coast (122km, 6815m D+, 7815m D-).
Botteroski Cup, a time trial race and party open to Ski Clubs and amateur skiers that runs on two parallel trails in which nearly 900 competitors aged 3 to 82 years from Cuneo, Liguria and the French Riviera take part, competing for over 20,000 euros in prizes.
100% warranty on all products
with informations and guides on what equipment to choose, their sizes and fitting
Assistance provided by professionals
ski instructors, MTB guides, skimans and professional mechanics
Free shipping
with customized packaging from 100€ and 48h delivery.
Thanks to our Bottero Card and Racing Card
we offer customized discounts for your purchases