Bocard


THE BOTTERO SKI FIDELITY PROGRAM
Join the Bottero Ski community with your BOcard, the loyalty card with which you can accumulate payback points to use for your next online purchases and in Bottero Ski stores.
How to get your fidelity card
You will be able to obtain your fidelity card by making a purchase over €100 within our online shop: it will be sent to you at the same time as you complete your order.
With the activation of your BOCard you immediately receive 50 free points to use on your next online purchase.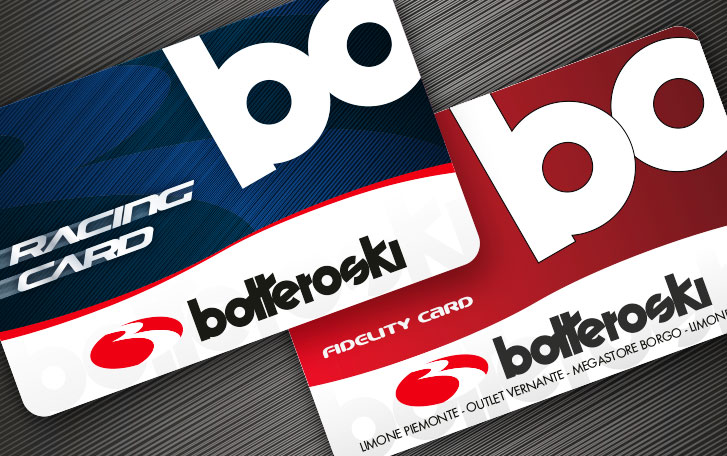 How the BOCard fidelity card works
With the BOCard you can accumulate points for every purchase you make within our online shop: one point will be added to your loyalty card for every euro spent. And if you already have a BOcard activated in one of the Bottero Ski stores, now you can also use it online and the points will be added to those accumulated on your account.
You no longer have to wait to use the points you have collected: once you reach the goal they will immediately turn into vouchers to be used for your next purchases.
Reach the goal and immediately get the voucher provided by our fidelity program.
500 points discount voucher of 14 euros
1000 points discount voucher of 32 euros
1500 points discount voucher of 50 euros
2000 points discount voucher of 65 euros
3000 points discount voucher of 100 euros
How can you check your fidelity points?
Sign in to your account. If you don't have an account, create it now.
For holders of BOcard, the password must match the one recorded at the time of issuance of the card.
From your personal page, you can check your points and generate the corresponding voucher.
Don't wait, join our community now!