Spazzole rotanti crine rigido unico
SPAZZOLA ROTANTE IN CRINE RIGIDO ARC TEC PER LA PREPARAZIONE DEI TUOI SCI
PER SCIATORI APPASSIONATI. La tenuta degli sci o dello snowboard è garantita dalla giusta manutenzione. Per una sciata precisa e un'ottima tenuta dell'attrezzo, è quindi importante porre attenzione alla perfetta manutenzione del tuo sci usando attrezzatura di qualità.
PER PREPARAZIONI PROFESSIONALI. Questa spazzola rotante in crine rigido by Arctec è utile per la preparazione professionale dello sci. Permette infatti di lucidare la soletta e rimuovere la sciolina in eccesso, così da liberare la soletta ed esaltarne le caratteristiche.
Get a 5% discount
Subscribe to our newsletter and get a 5% welcome coupon for your first order over €100! Subscribe now
Free shipping
with customized packaging from 49€ and 48h delivery. Read more
Assistance provided by professionals
ski instructors, MTB guides, skimans and professional mechanics
Ideal complements for this product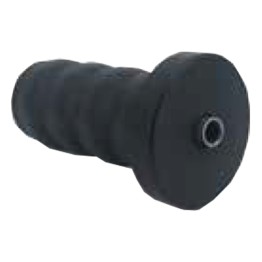 Technical features Spazzole rotanti crine rigido unico
Spazzola rotante in crine rigido Arc Tec per la perfetta manutenzione dei tuoi sci. Utile per lucidare la soletta e rimuovere la sciolina in eccesso, liberando la soletta ed esaltandone le caratteristiche.
Season

Winter 2023

Sex

Unisex

Reference

ARCA0345 222
Other products from ARC TEC